Jewelry of the Stars
Joseff of Hollywood in a word? Iconic.
Friday night March 8 at the Chicago Vintage Clothing & Jewelry Show, Joseff of Hollywood will present a lecture
you won't want to miss from 6:30pm to 8:00pm. Get all the details HERE.
Even if you're not familiar with the name Eugene Joseff, chances are, you're familiar with his work.
After appearing on stars such as Marlene Dietrich in Shanghai Express, Greta Garbo in Camille and
Vivian Leigh in Gone With the Wind his jewelry became famous.
Joseff was the number #1 brand for designing, manufacturing, and renting costume jewelry in Hollywood.
A matte metal finish created to minimize glare from studio lights was key.
That, with a built up resource library, he was hot.
His designs were in high demand with celebrities and the public alike. Eugene eventually created a jewelry line for retail.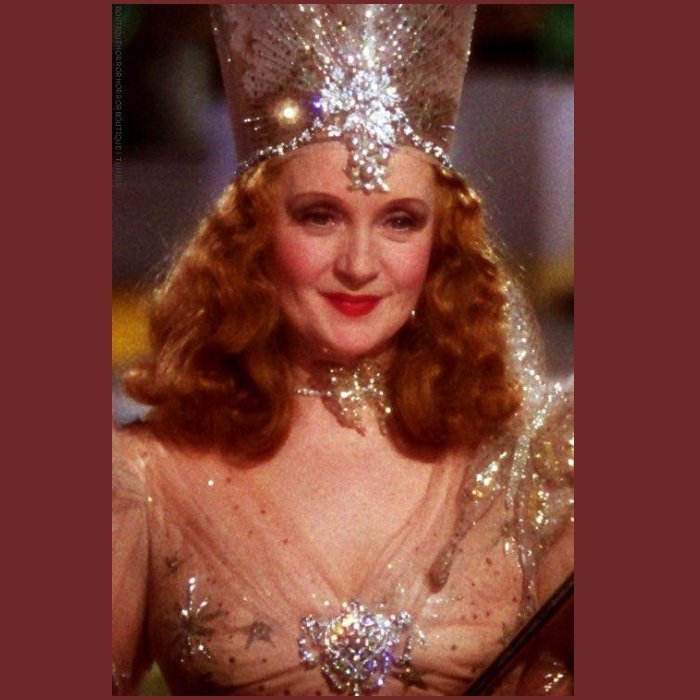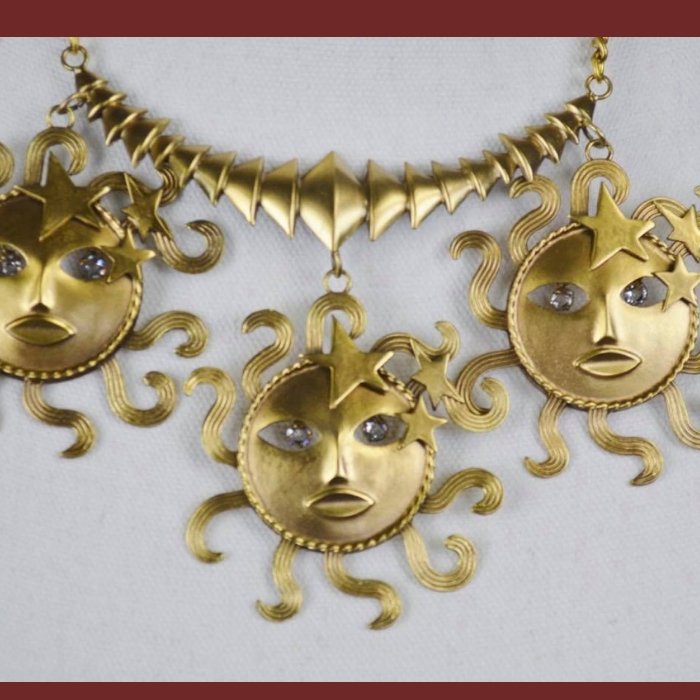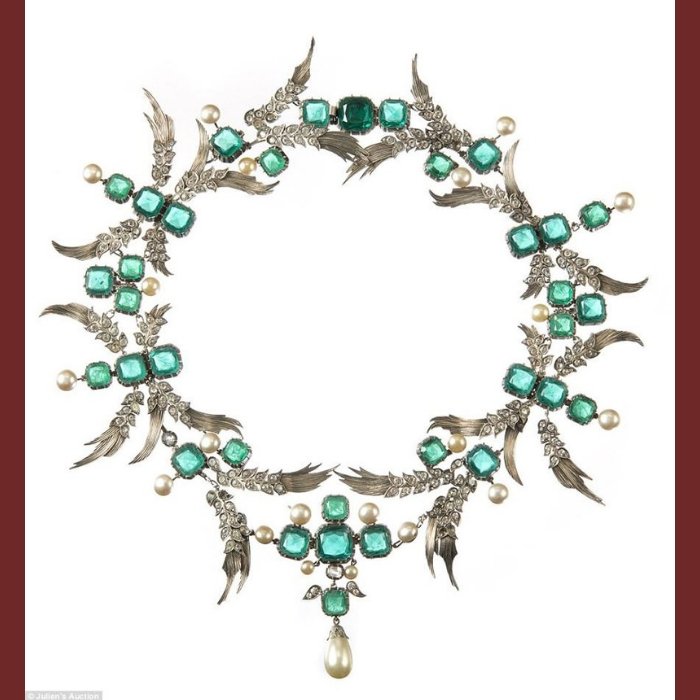 Three things you didn't know about Joseff of Hollywood:
1. Mae West was a regular customer
Mae West famously asserted her diamonds were the real deal, but she was actually a good customer of Joseff of Hollywood's!
The old Hollywood glamour era created the frenzy for costume jewelry that looked like fine jewelry, and that desire is still going strong.
Mae West famously asserted her diamonds were the real deal, but she was actually a good customer of Joseff of Hollywood's!
They even still have copies of the sales records between Joseff and Mae West.
2. Clark Gable's cigar case had a secret
In Gone with the Wind, Clark Gable is seen with two distinct cigar cases by Joseff of Hollywood.
But that's just the magic of Hollywood -it's actually one cigar case with two different face inserts.
This unique piece was not stored with notes so for a long time, The Joseff staff thought the pair was a cigar case and matching belt buckle!
3. Eugene Joseff made his OWN BAKELITE
In the early 20th century, bakelite, a new form of phenolic resin, was a popular type of plastic and used in costume jewelry.
Joseff of Hollywood was among the costume jewelry companies using bakelite in their designs, but interestingly,
Eugene brought the manufacturing of bakelite in house and crafted his own!
Family
In 1942 Joseff married an employee Joan Castle. After Eugene's death in 1948 Joan became president of the company
while raising their young son.
To this day Joseff of Hollywood is still operating as a family run business led by president Tina Joseff, vice president
Jeffrey Joseff, and his wife Kristin Joseff.
You'll have the chance to meet the current generation of the Joseff family, see some of the iconic Hollywood jewels in person.
Their creations will be for sale at Chicago's only all vintage clothing and jewelry show on March 8th and 9th 2019. Don't miss it!
Meet Joseff of Hollywood!
6:30pm to 8:00pm lecture with Tina Joseff & Erik Yang
They will also be at the show for it's entirety.
Friday and Saturday March 8/9
3pm to 8pm
10am to 5pm
Chicago Vintage Clothing & Jewelry Show
St. Andrews
5649 N. Sheridan
Chicago, IL 60660