Located in the heart of Chicago's of Pilsen neighborhood, Knee Deep Vintage has the finest men's and women's vintage clothing from across the land!  They've been stocking vintage to the south side of Chicago since 2008.
Fashion forward and affordable vintage fashion, in addition to hard to find treasures from the 20's through the 1950's. You'll find plenty of accessories such as bags, shoes, and vintage jewelry as well as some housewares and vintage furniture.  
A vendor at shows like A Current Affair in LA & New York their pieces are dynamic and we are proud to have them at the Chicago Vintage Clothing & Jewelry show in February.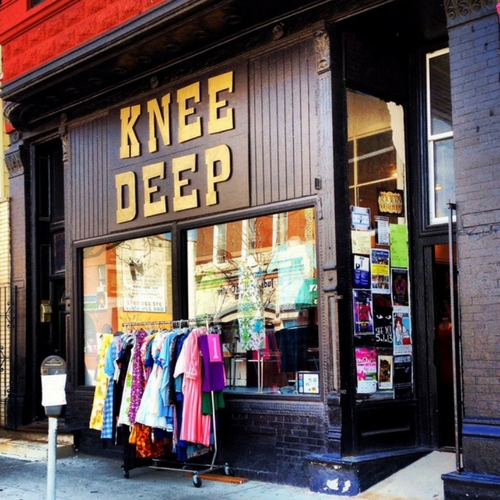 The Chicago Vintage Clothing and Jewelry Show will take place March 1, 3pm to 8pm, March 2, 2019. 10am to 5pm at 5649 N. Sheridan Road, Chicago, IL 60660. St. Andrews Greek Orthodox Church at the corner of Hollywood and N. Sheridan Road. The official website is www.vintageclothingandjewelry.com
The 2018 Vintage Garage dates are April 22, May 20, June 17 , July 15, August 19, September 16, and October 21. There will be 100 vendors offering cool vintage and antique pieces every 3rd Sunday, April to October. Vintage Garage is located at 5051 N. Broadway, Chicago, IL 60640. Hours are 10:00 am to 5:00 pm with a $5 admission. Official website is www.vintagegaragechicago.com.