Vasso is well known in the business for her knowledge of antique linens and textiles.  Brussels Lace, Bobbin Lace, Italian needle lace, Milanese or Madeira, she knows it all!   Not only does she carry antique textiles and linens, but exceptional vintage clothing and jewelry as well!  We are thrilled to have her at the Chicago Vintage Clothing & Jewelry Show in February.  
During the summer season she is part of our Vintage Garage Chicago dealers you can always find her at the top of the ramp.  She's saving her best vintage clothing and jewelry for the show in February and I can't wait to see what's coming!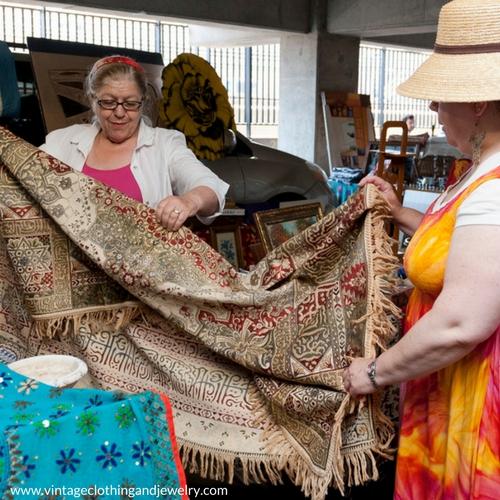 Always with her hands on the textiles!