Christmas pins developed from the Christmas corsage. They were made from foil scraps, fake flowers, ribbon, and other materials. These were popular prior to WW11 and are now very collectible. It's obvious that Christmas tree pins are the most popular type of Christmas jewelry. Santa, sleighs, reindeer, and candle pins are also available. There are numerous options.
They represent the holiday spirit and add a little sparkle to your coat.
There are numerous options available, including sparkling rhinestones, sterling silver, bakelite, and various other materials.
Many well-known costume jewelry designers created vintage Christmas pins. Swarovski, Hollycraft, Art, Weiss, Heidi Daus, Mylu, Vrba, and a plethora of others. Swarovski pins, which were introduced in the early 1990s, appear to be the most expensive to collect today. Swarovski produces high-quality jewelry. I believe its value will only rise over time.
A great example of vintage rhinestone Christmas tree pin. This one is all prong set in a gold tone and notice the candles on the sides. This piece is unmarked. I have seem similar examples by Weiss and other quality makers.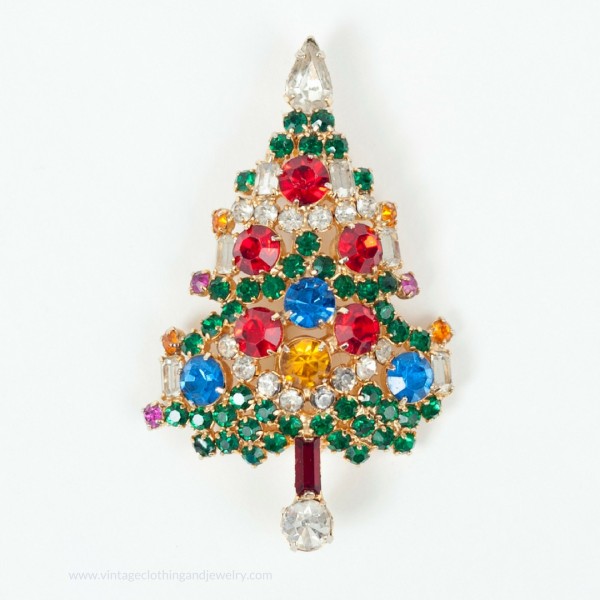 A sweet 1940's Santa pin. This one features the bottle brush wreath, little tiny pinecones and Santa himself!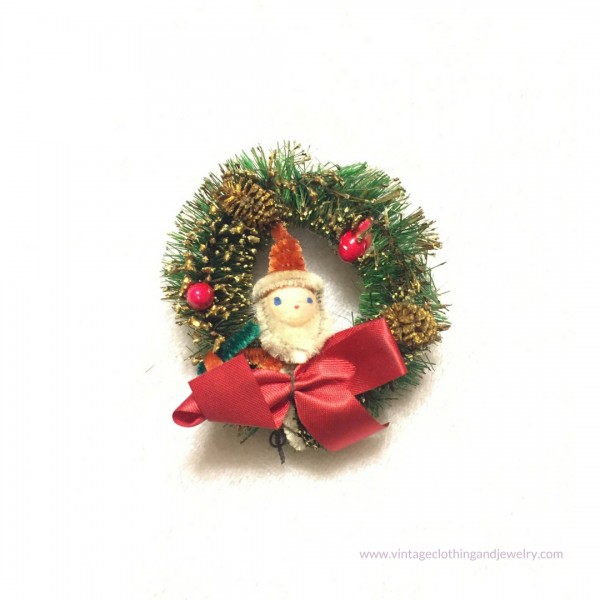 As far as rhinestone trees goes, this is my favorite. (these are all currently pieces in my collection) A HUGE 3 1/2 inch Christmas tree pin by Hobe. The quality is exceptional.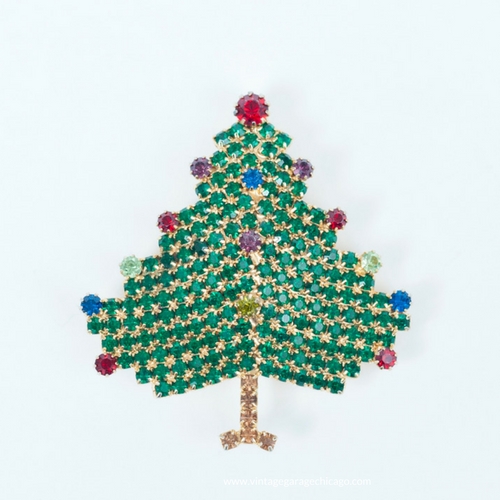 These types of vintage Christmas pins are my favorites. Late 1940's mica, glitter and pipe cleaner. This little snowman has a spun cotton head.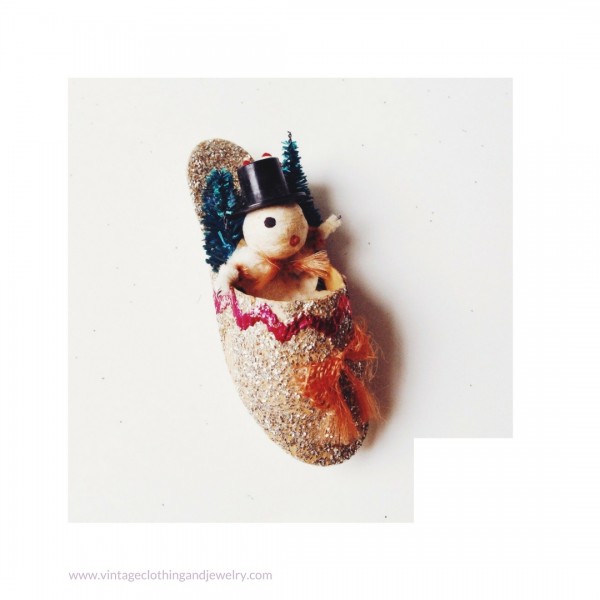 1970's gold tone Christmas tree pin with colorful rhinestones, unsigned.
Late 1940's bottle brush tree wreath with beads, snow and a reindeer! I love the ribbon accent.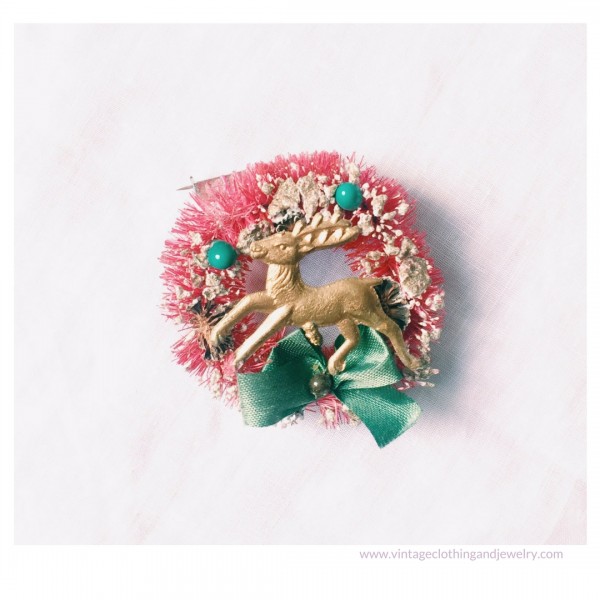 This one is different. An enamel stocking overflowing with presents and a few rhinestones to give it some sparkle. This one is signed ART. Not all Christmas pins are trees!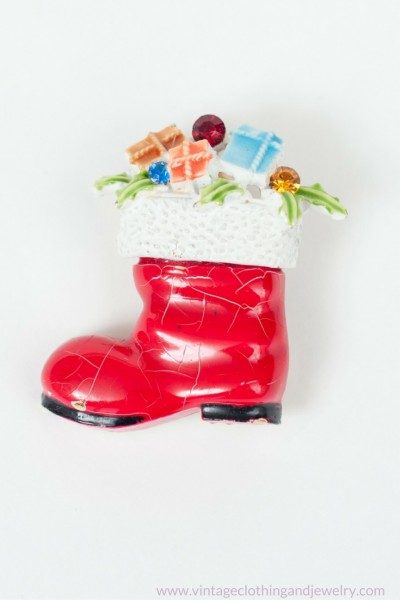 A sterling silver reindeer, made in Taxco Mexico. Home to world famous sterling jewelry makers. This piece is signed CA and is known to be an unattributed mark from the 1930's. What a great piece and an excellent vintage Christmas tree pin find!